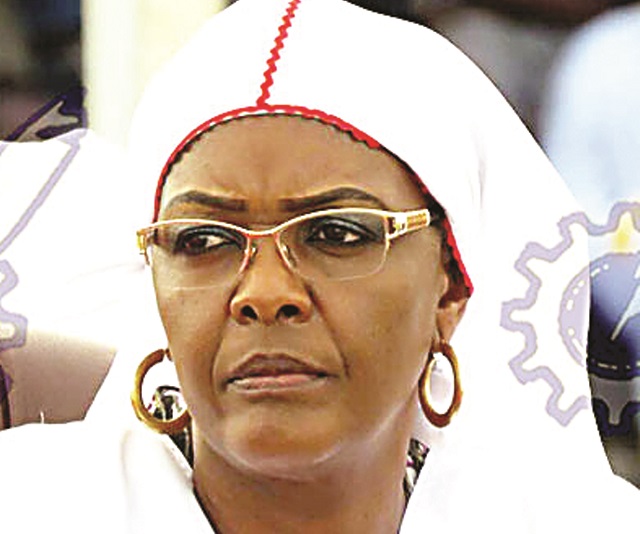 The Sunday News
President Mnangagwa should be commended for his unwavering support to the former First Family, as shown by his kind gesture to carry the burial costs of the mother of the former First Lady.
President Mnangagwa did not only send a condolence message to former President Robert Mugabe's family,  but he went on to provide a plane for the former First Lady, Grace Mugabe to travel back home from Singapore where he was being hospitalised.
Since taking over as the leader of the ruling Zanu-PF and Government, President Mnangagwa has never spoken ill of the former First Family, despite former First Lady Mrs Mugabe having been one of the architects of his temporary dismissal from the ruling party and Government, while Mrs Mugabe was under the spell of a then political grouping within Zanu-PF, G40 which had the likes of exiled Prof Jonathan Moyo, Mr Patrick Zhuwawo and Mr Saviour Kasukuwere, among others.
And on Thursday, the former President told mourners that the nation must rally behind President Mnangagwa, saying his election victory in the July 30 harmonised elections legitimised his leadership.
The remarks by the ex-president were buttressed by his wife, Grace, who said they would pray for President Mnangagwa as his leadership was God-given.
The former President said it was time to put behind events of November last year in which he resigned just before the conclusion of his impeachment proceedings by Parliament.
He said people should work together for the good of the country.
"There was an election, Zanu-PF was represented by Emmerson Mnangagwa and (Nelson) Chamisa represented MDC Alliance and results came out saying the person who won was Emmerson Mnangagwa and I said zvava mugwara zvino . . . Hazvicharambika. Tavapachokwadi . . . We have accepted the result and we hope that we will continue respecting the will of the people . . . All of us are now duty-bound to rally behind the Government.
But we say those who want to contest should be allowed to do so and after every five years, but we say for now the person who won is Mr Mnangagwa."
The former President hailed President Mnangagwa for Government support while his family mourns the loss of his mother-in-law.
Mrs Mugabe also commended President Mnangagwa for his leadership, saying it was God-given and pledged to pray for him.
She said President Mnangagwa had chartered a new aircraft to fly her back to Harare from Singapore where she was receiving medical treatment to mourn her mother. Mrs Mugabe said this demonstrated President Mnangagwa's kindness.
Mrs Mugabe said before leaving for Beijing, China last week, President Mnangagwa left a message assuring them that Government, through Vice-President Constantine Chiwenga, would take care of their funeral expenses. She also dismissed media reports that they were placed under house arrest when Parliament instituted impeachment proceedings against the former President in November last year. Ambuya Idah Marufu (83) died at the Trauma Centre in Harare last week.
Now that the former President has joined the rest of the nation and the world at large in accepting and warming up to President Mnangagwa's leadership, it is time to concentrate on rebuilding the economy, as President Mnangagwa has always said.