The Sunday News
Nqobile Bhebhe in Binga, Senior Reporter
PRESIDENT Mnangagwa is set to proclaim the date for this year's harmonised national election tomorrow.
Speaking in Binga District yesterday at the official commissioning of a classroom block at Mabobolo Secondary School and a groundbreaking ceremony of a clinic in Mabobolo Village under Chief Pashu, the President said he will announce the election date tomorrow.
"I will be announcing the election date the day after tomorrow (Monday)," he said.
He urged the people of Binga to go and vote in their numbers to defend the gains of independence and ensure their heritage was not put in the wrong hands.
"When elections are conducted every person in Binga should safeguard our heritage by voting. If we do not vote, people without Zimbabwe at heart will take over. We must protect it and preserve it."
The ruling party — Zanu-PF — is on an aggressive membership recruitment exercise countrywide and is targeting to garner five million votes in the upcoming polls. It has concluded its primary election process to select candidates and is now gearing to launch its election manifesto that will give impetus to its campaign for this year's harmonised polls. Zanu-PF is confident of securing a resounding victory because of several programmes, policies and projects that are uplifting the lives of the country's populace. All the programmes and projects are premised on addressing the needs, hopes and aspirations of the people.
The successes the party continues to record in various sectors of the economy such as agriculture, mining, manufacturing, tourism and small to medium enterprises, are also testimony of the Government's commitment to meet the people's needs.
Recently, President Mnangagwa indicated that foreign countries interested in coming and observe the polls would be invited.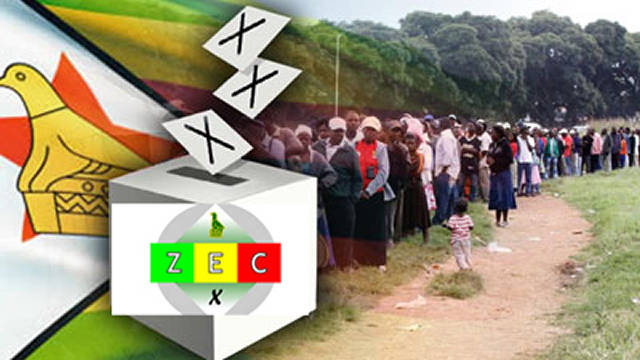 He told a High-Level Debt Resolution Forum on Zimbabwe Arrears Clearance and Debt Resolution Process in Harare that his Government had put everything in place to ensure the election was free and fair and without any blemishes. The Head of State has also used every platform to call on Zimbabweans, regardless of political persuasion, to commit to peace and preach the message of non-violence.
Before the dawn of the Second Republic, Western nations that imposed sanctions on Zimbabwe were often barred from observing the country's polls, but that has since changed as Zimbabwe engages and re-engages with the President's instructive philosophy of "friend to all and enemy to none" having been embraced.