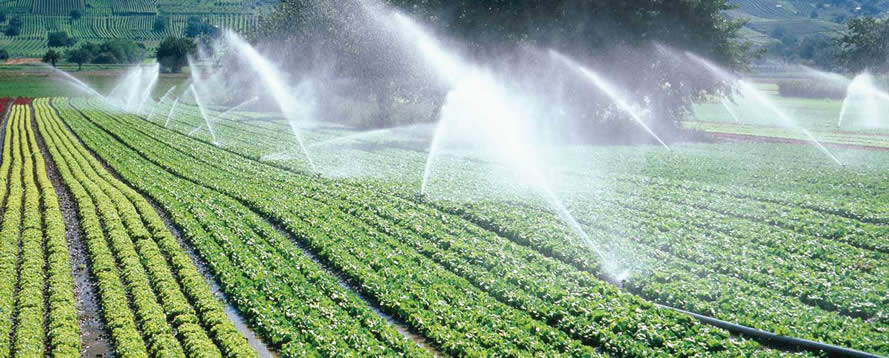 The Sunday News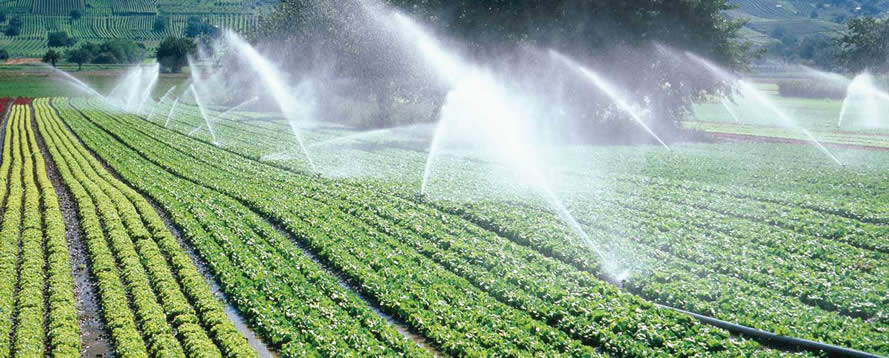 Farming Reporter
UNITED Natons' Food and Agriculture Organisation (FAO) will soon embark on massive irrigation scheme rehabilitation programmes in Manicaland and Matabeleland South provinces under a six million pounds facility provided by the European Union. FAO, which is administering the fund, is seeking to address the challenges faced by the irrigation scheme as a way of improving food security in the two provinces.
The fund will be channelled towards improving infrastructure and issues to do with production, inputs availability, agronomy, marketing, payment of bills (electricity and water charges), conflicts at schemes, training of members as well as environmental and health concerns, officials said.
"The programme will cover Manicaland and Matabeleland South and at the moment we are at an evaluation stage to determine if the applications for funding by the schemes are valid. Thereafter, we are going to design strategies on how to combat the issues," said the Department of Irrigation Matabeleland North Province's chief irrigation engineer, Mr Charles Makhula, who is part of the inspectorate team touring irrigation schemes in Matabeleland South.
Acting Matabeleland South provincial chief irrigation engineer, Mr Shepard Mpotegwa, said there were a number of irrigation schemes in the province that were lying idle due to the effects of floods and breakdown of vital machinery.
Some of the irrigation schemes in Matabeleland South that are not operating include Jalukange, Chikwalakwala, Kwalu (all in Beitbridge District), Rustler's Gorge and Sebasa (Gwanda District), Silikwe, Mambale and Valley (Matobo District), Somnene (Bulilima) and one in Insiza District.
The province has 78 irrigation schemes excluding those run by the Agricultural Rural Development Authority and those that are developed by non-governmental organisations without the Department of Irrigation's direct influence.
"FAO is carrying out this rapid appraisal process at the irrigation schemes for which we have targeted to receive assistance and these are the ones that use electricity and gravity to irrigate. Most of the irrigation schemes are facing gravitational challenges with regards to moving water from the source to the projects.
"We have identified 17 projects for rehabilitation but we are targeting at least to have 10 of them benefiting from the fund and if all permit we can have 13 of them. The fund is meant to cover a total of 1 000 hectares. However, Dabane Trust has pledged to install solar panels to draw water to Rustlers' Gorge irrigation scheme," Engineer Mpotegwa said.
Throughout the world irrigation is considered as a vehicle for agricultural and economic development.
As a result investment in irrigation has been accelerated in past years.
This is a welcome situation for the world as a whole and for Zimbabwe in particular, where the agricultural growth rate lags behind the population growth rate.
Given the limitations posed by the climate in Zimbabwe, irrigation is necessary in many parts of the country for achieving agricultural growth.
Irrigation plays a pivotal role in food security, income generation, employment creation, improved nutrition and raising of the standard of living of farmers.
However, some irrigation schemes have been found to be non-viable and resulting in a lot of financial burden on the Government. It is, therefore, important to assess both the good schemes and the bad schemes and come up with the factors that make good schemes good and bad schemes bad.
This socio-economic assessment generates information useful for directing the future planning and development of smallholder schemes.
"If you take a look at Matabeleland South you will realise that this area receives significant rains once in five years meaning through dry land cropping harvest will be next to zero. So the moment you have more irrigation schemes a lot of lives will be transformed in terms of food security.
"People will also generate income through selling a wide range of horticultural produce and use the money to better their livelihoods. In terms of veldt it is also not much in this area prompting farmers to move their animals to areas with better grazing land but with the presence of irrigation maize stover can be used to alleviate this problem on a short-term basis," Mr Mpotegwa said.
The chairman of Silalatshani irrigation scheme in Insiza District, Mr Joel Ndlovu, said their agricultural enterprise was being affected by a myriad of challenges of which most of them emanated from lack of funding.
Silalatshani irrigation scheme has 845 members and measures over 400 hectares.
"Farming is a business but as for us we are being stopped from turning our agricultural enterprise into viable entities by lack of funding. Commercial farmers that were there during the colonial era were given loans by banks to embark on agricultural projects but these facilities are not being extended to us.
"Since operation Maguta/Inala we haven't got any form of assistance and as such our yield has been declining ever since. We don't even have a tractor so we rely on animal draught power for tilling and in most cases our animals will be in bad condition due to lack of grazing," Mr Ndlovu said.