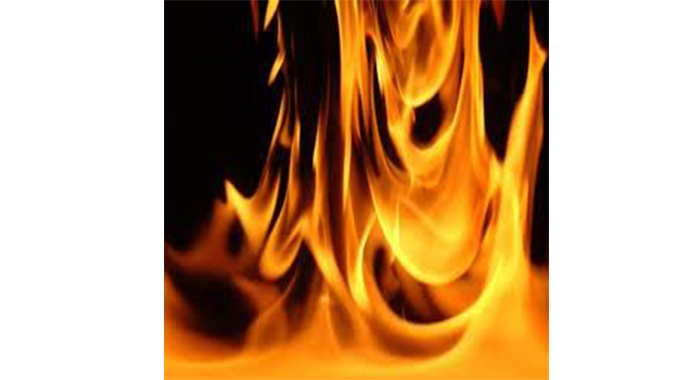 The Sunday News
Rutendo Nyeve, Sunday News Correspondent
VILLAGERS in Fort Rixon in Insiza, Matabeleland South province have raised alarm over the increase in the number of veld fires suspected to be caused by gold panners who have invaded the area.
The fires are reportedly destroying grazing areas and leaving livestock farmers and those in wildlife safaris seething in anger. Some of the villagers told Sunday News that relevant authorities must move in and arrest those who were responsible for the fires.
"Most fires are caused by gold panners especially those that use gold detectors. Gold detectors only work on bare ground. So they burn to clear land first. Our cattle and game depend on the rangelands that are being destroyed," said Mr Bongani Masuku.
Matabeleland South Environmental Management Agency (Ema) manager Mr Simon Musasiwa said they have received numerous reports of veld fires and some communities were now forming veld committees to deal with the problem.
"We have received such a complaint. We urge farmers to form fire fighting teams to put out these fires as well as carry out investigations on the causes of these fires. Once investigations are complete the fires should be reported to their nearest police base and the same report submitted to Ema.
"The onus of the investigations should be to apprehend the culprits as well as quantifying the damage caused by the fire. At the moment we advise farmers to reduce the biomass on their land through hay baling, thatch grass combing and fire guard construction. If all farms have fireguards we can then arrest the spread of veld fires," he said.
Matabeleland South Provincial Forestry and Educational manager Mr Bekezela Tshuma said there was a need of effective community fire alert systems.
"With the kind of rains we received during the past rainy season, we are likely going to have more veld fires this fire season. These fires destroy forests, pastures, homes, fields and livestock. Let's all protect our forests by preventing these fires. Let's prepare standard fireguards early in March/April, which can be used to protect our pastures, fields and homesteads," he said. — @nyeve14