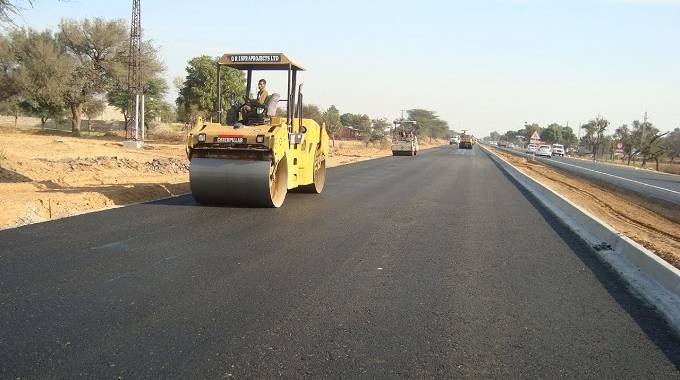 The Sunday News
Precious Maphosa, Sunday News Reporter
ROAD projects in Bubi District, Matabeleland North have been put on hold due to a shortage of foreign currency to procure the necessary equipment, an official has said.
Bubi Rural District Council last year embarked on various road projects which were expected to cost $300 000 and were anticipated to be completed by November.
One of the projects included the tarring of a two-kilometre road that connects the main township, the rural district council and district administration offices.
In an interview, Bubi Rural District Council acting chief executive officer Mr Siqubumthetho Dube said the road construction projects were stopped due to funding challenges but plans are still underway to ensure that they are completed.
"It has become very hard for the company which we had contracted (Asphalt Products) to continue with the road projects as we are short of foreign currency, and at this point we have to cancel the contract and re-advertise.
"The material that is required for the project is imported and at this point foreign currency is required.
"Plans are in place that we approach the Reserve Bank of Zimbabwe and our banks so that they assist us with forex.
"Even if we fail to finish the road project we just want to put the first layer of bituminous base course, so that our work does not go to waste," said Mr Dube.
He said the main aim of the project was to enhance development in the district.
He also added that they were working on a water project in the area.
"We are embarking on a project with Unicef in connection with water projects.
"These projects will be implemented in Ward 4 and in Ward 2, we are working with various experts to test the water so that they ensure that it is safe for the community," said Mr Dube.
@PreciousMaphos7