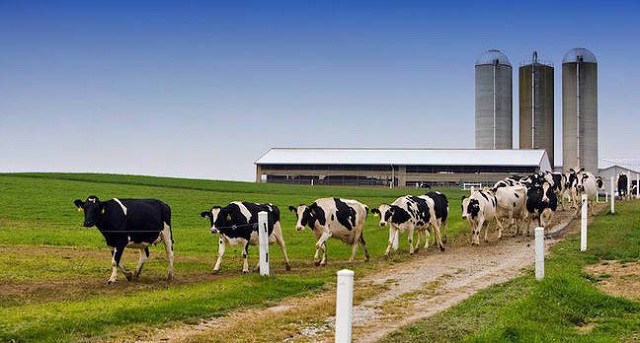 The Sunday News Dumisani Nsingo, Farming Reporter
THE Government's artificial insemination (AI) project for the rural livestock revitalisation programme is set to play an integral role towards enhancing the genetics of the country's cattle herd as it moves to resume beef exports.
In an interview after the launch of the Livestock Revitalisation Programme at Mtshingwe dip tank in Zvishavane recently, Agricultural Technical and Extension Services Department's Midlands provincial crop and livestock officer Mrs Medlinah Magwenzi said the AI programme would go a long way towards improving the country's cattle breed, which has over the years suffered from stunted growth due to inbreed.
The livestock revitalisation programme for Midlands and Masvingo provinces is being spearheaded by the Zimbabwe Agricultural Society (ZAS) and funded by Mimosa Mining Company.
It is targeting artificial insemination of 3 600 cattle by the end of 2019, yielding 1 800 improved bulls and 1 800 heifers.
"The programme is bringing in AI whereby we are bringing improved breeds through semen. This is relevant in Midlands because it's a livestock province. It being a livestock province, the type, quality and size of the cattle is small due to in-breeding. It (Midlands) did not have proper bulls, so this programme is bringing in new blood, which is going to improve the breeding — that is new bulls improving the product," she said.
Mrs Magwenzi said most livestock producers were failing to obtain meaningful returns from selling their cattle due to their small size culminating from in-breeding.
"People in Midlands are losing because of the quality of the animals. However, the livestock industry is very vibrant in this province because across from Gokwe North to Mberengwa, it's all beef and dairy. We are
actually the hub of the dairy production in Zimbabwe at the moment because Midlands has a lot of farmers doing dairy production . . . this means with this intervention we are going to be a much better place," she said.
Mrs Magwenzi hailed Mimosa for its concerted efforts towards reviving the livestock industry in Midlands and the country as a whole.
"We also noted that Mimosa as a company is also giving out bulls and also did the same last year. They brought in Brahman, Boran and Tuli cross bulls, this is very good because here we have what is called mongrel, which is not a proper breed. So bringing in new breeds is very relevant in this region, since Midlands is agricultural region three and four, which is mainly for ranching and grazing," she said.
Mrs Magwenzi further said it was of paramount importance for the country to improve its breeds and herd so as to explore export markets.
"In the country, we have to improve our breeds herd while at the same time building it up. This has to be improvement in the sense of numbers (census) and improvement in the sense of quality because you can have numbers but poor quality, which means we are still nowhere. We want to improve both the herd's numbers and quality so that we can market nationally, regionally or even internationally, like we used to do before. We are capable of doing that because we produce natural beef," she said.
ZAS chief executive officer Dr Anxious Masuka reiterated Mrs Mangwenzi's sentiments saying: "If we are introducing 3 000 artificial inseminated livestock into the community over the next five years it means we are establishing a substantial base for an improvement in the livestock sector in Zimbabwe which will be firm for decades to come so the only real basis of sustainable livestock development start with a very strong foundation and that foundation is good genetic."
Mimosa managing director Mr Fungai Makoni said the mining concern has been involved in investing beyond mining with an existing livestock programme that has led to the company donating bulls to communities hence the partnership with ZAS was an expansion of the existing project.
"The AI project will ensure technical depth in management of the livestock programme and it demonstrates the value of the company to the community. Our ethos is fostering mutually beneficial partnerships with our stakeholders and we believe resources are extracted to benefit communities where mining takes place," said Mr Makoni.
@DNsingo