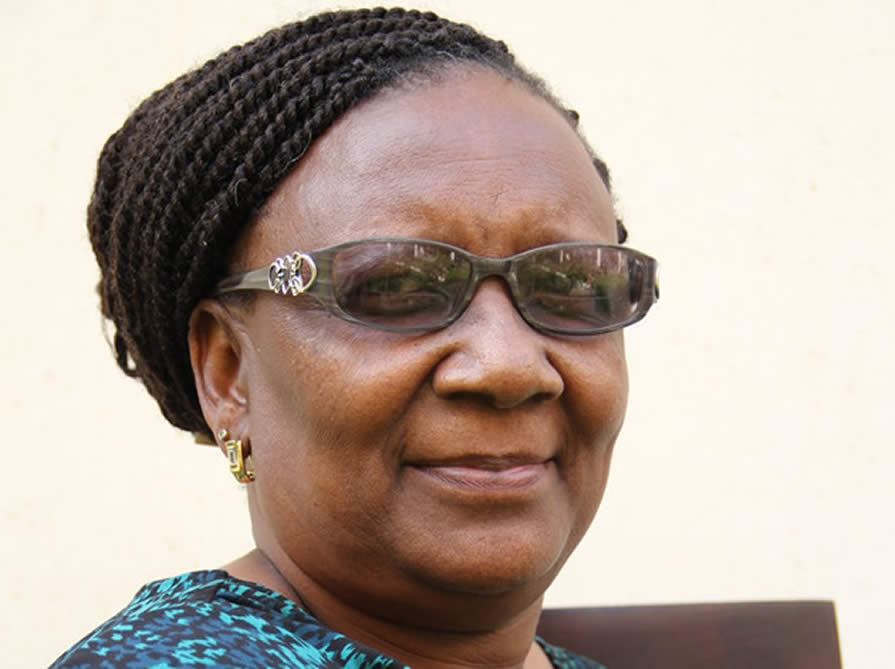 The Sunday News
Kuda Bwititi Chief Reporter
Government will not wantonly retrench civil servants but will reduce its wage bill through other means, Public Service, Labour and Social Welfare Minister Prisca Mupfumira has said. A committee, headed by Finance and Economic Development Minister Patrick Chinamasa, has been established to examine options and present to Cabinet recommendations to this in coming weeks.
Sections of the private media have misinterpreted Government's plan to reduce the wage bill from 80 percent of revenue to less than 40 percent to mean thousands of civil servants face retrenchment.
However, Minister Mupfumira told The Sunday Mail that authorities had no plan to retrench.
"It is laughable that there has been this misrepresentation. When we are talking about reducing the wage bill, we are not talking about retrenching or firing people.
"We are looking at cost-cutting. There is a distinction. The process that is underway, therefore, is not to fire people, but cutting on expenditure. As Government, we also want to make it clear that we will not act in the manner some companies have by firing workers haphazardly.
"We will not do that. No one will be fired. In fact, we are actually in the process of expediting the Labour Act (amendments) so that we protect our workers and make sure retrenchments are done orderly without firing people randomly."
She added: "We have been on this exercise for the past two months and what we are doing is very clear. We are looking at ways of being efficient; increasing productivity.
This is work in progress and I cannot state the recommendations because these will be presented before Cabinet, which will then discuss these findings. The report will be out soon, and we will make all the recommendations public."
In his Mid-Term Fiscal Policy Statement last Thursday, Minister Chinamasa said Government was working on reducing its wage bill to create "fiscal space" for long-term growth.
This plan is in line with the IMF's Staff-Monitored Programme. "Significant progress over the exercise to develop measures to rationalise the wage bill has been made, with the Civil Service Commission having also completed the physical head count for all civil servants as part of the staff audit.
"Cabinet has given a directive to the minister responsible for the Public Service and the minister responsible for Finance to urgently propose remedial measures to gradually bring down the share of the wage bill in the budget from over 80 percent to under 40 percent.
"Cabinet will be considering the full package of necessary proposals in the next couple of weeks.
"The above interventions to manage the wage bill are meant to create the fiscal space necessary to enter medium to long-term growth for sustainable platform for improved remuneration."
The IMF's programme is part of a process to normalise relations with Zimbabwe's creditors and to mobilise development support. Its present phase covers October 2014 to December 2015, when a review is due.
The IMF says the programme's main objective is to strengthen Zimbabwe's external position as a prerequisite to arrears clearance, normalising debt servicing and restoring access to external financing. It recommended that the wage bill be about 30 percent of expenditure.
A staff monitored programme is an informal agreement between governments and the IMF to monitor implementation of a country's economic programme.
This agreement does not entail financial assistance or endorsement by the IMF executive board.
In a letter to the IMF in April 2015, Minister Chinamasa and Reserve Bank Governor Dr John Mangudya said Government was committed to cutting its wage bill. They said some of the measures included identifying duplication and redundancies and revamping the Salary Service Bureau.
"We remain committed to improving our fiscal position as a means for further raising our capacity to repay. To this end, we have already started taking actions to lower the wage bill. To this end, measures to reduce the wage bill will be presented to Cabinet.
"The Civil Service Commission has been working on streamlining public sector employment by conducting a restructuring exercise to align ministries' staffing with their mandates, to identify duplication and redundancies.
"By end-2015 we expect to complete decentralisation and modernisation of the Salary Service Bureau, which would place a payroll assistant in every district, strengthening control over the wage bill and minimising irregularities.
"At the same time, we will develop a medium-term strategy to bring the wage bill to a level that would create sufficient room for development spending.
"We remain committed to reducing domestic arrears and improving service delivery."
After presenting 2015 National Budget, Minister Chinamasa told Parliament that cutting the wage bill would be gradual, adding that it would be imprudent to lay off workers.
He reasoned that most civil servants are in health and education, both sectors Government has heavily invested in.
"As far as Government is concerned, we regard education and health as the biggest investment because our biggest asset is our population. Consultations are under way on options to reduce the wage bill.
"But let me say the solution won't be an overnight thing, but gradual. It will take place over a period. We are going to tackle this problem squarely and bravely."