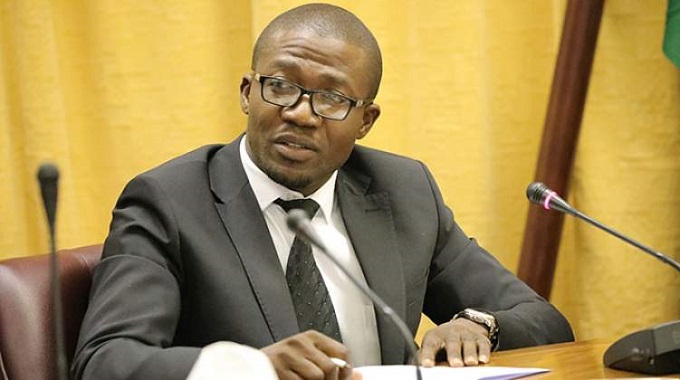 The Sunday News
Dumisani Nsingo, Senior Business Reporter 
CAPTAINS of industry are calling on the Government to consider re-enacting Statutory Instrument 122 of 2017 so as to capacitate local manufacturers, an official said.
Speaking at a Ministry of Industry and Commerce breakfasting meeting in Bulawayo last Friday, Confederation of Zimbabwe Industries (CZI) Matabeleland chapter president Mr Joseph Gunda said there was a need to consider re-enacting SI 122 of 2017 as its repealing seems not to be yielding the desired results. 
"To some extent we need to liberate the economy but in an economy that is in this state we absolutely may need some form of protection. The reason why SI 122 was repealed was to allow those with free forex to use it to import those basic commodities that were in short supply and the intention of this was also to ensure that prices go down, but has that happened? 
"Our analysis proves that prices are still high, they have not gone down. We also see some of the forex being used to import products that we manufacture locally. So we are calling as already presented to the minister that perhaps there is a need for a policy review, where the policy is deemed not to be giving the right results, particularly SI 122," he said.
Last year, the Government suspended sections of SI 122 of 2017 to increase the flow of basic goods into the market ahead of the festive season and ease pressure on foreign currency demand on the Reserve Bank of Zimbabwe. The repealing of SI 122 was also meant to allow retailers to restock after panic and speculative buying had left some shelves empty, triggering shortages of some commodities.
The SI, which replaced SI 64 introduced in 2016, Control of Goods (Open General Import Licence), amid protests, removed a range of products from the Open General Import Licence in a bid by the Government to protect the local industry. Mr Gunda said industry was worried about the continued repealing of SI 122, which had been said to be "temporal".
"Our understanding was that it was supposed to be temporary but we are not sure how temporary is measured. There is need for consultation on such kind of policies or reviews," he said.
Mr Gunda however, said there was a need for business to guard against the culture of profiteering as it was hurting consumers. 
"I also believe we need to foster a culture of responsibility and ownership. We have this culture of profiteering among ourselves in the business community, getting rich too fast and taking advantage of the situation. The consumer is the most hurt person and yet the consumer is the market that we would want to continue selling to. Here I am referring to the incidents that happened after the announcement of the Transitional Stabilisation Programme by the Minister of Finance (and Economic Development) (Professor Mthuli Ncube) where we saw prices going astronomical and when the consumer looks at this development they look at industry," he said.
Mr Gunda said it was of paramount importance to note that the major reason behind the growth of the manufacturing sector was largely due to protectionism.
Industry and Commerce Minister Nqobizitha Mangaliso Ndlovu said the Government was  cognisant of the impact which the import management programme had but said there was a need for industry to be aware that protectionism is not permanent.
"Government came up with this import management programme S1 64 of 2016 later consolidated to SI 122 in 2017 and I also want to agree with my colleagues that there are significant milestones that were reached under this dispensation . . . We take the input of industry on review. We knew it was going to be on the spotlight and we were clear that it was temporal but I want us to take a step further that it has to be targeted, it has to be purposeful. It cannot be protection for the sake of protection, we need to monitor our progress in terms of what we have set out to do," he said.
@DNsingo