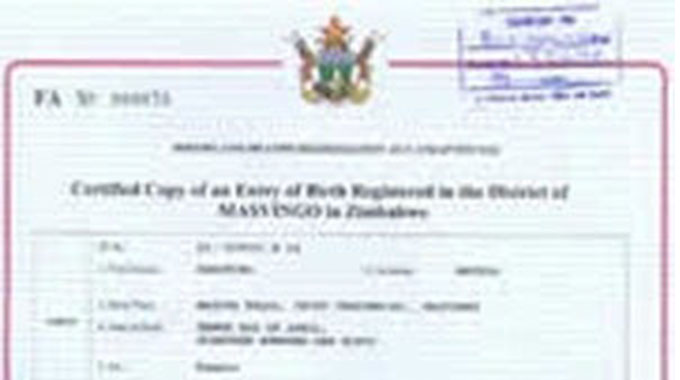 The Sunday News
Sikholiwe Scotch Nyathi,  Nkandebwe Hills, Hwange.
There is a disturbing issue in rural schools which is being overlooked by Childline and the Ministry of Primary and Secondary Education whereby learners enrol into schools without birth certificates.
Such kind of practice ruins the future of the innocent child. It is against this background that parents bear children and fail to register their children for birth certificates due to ignorance and geographical location of their respective registry offices. 
Parents cannot afford to travel long distances owing to exorbitant fares being charged by commuter bus operators. This has seen affected learners not participating in sporting activities such as athletics and ball games. To add salt to injury, learners pay levies and part of the levy is the sports fee but they are denied to participate in sporting activities without birth certificates.
As a result, the required talent at national level is not exposed. Also, at times they are disallowed to go for trips in places of interest such as Victoria Falls and Hwange National Park. Pupils end up dropping out from school due to boredom.
Apart from that teachers are also threatened by their superiors when they visit schools for not updating records such as attendance registers, exit profile and admission registers due to unavailability of information like dates of birth and birth entry numbers.
My appeal goes to the Minister of Primary and Secondary Education Ambassador Cain Mathema to work in union with the Ministry of Home affairs, Childline and traditional leaders to decentralise the registration of birth certificates using mobile registration and also educate the rural folk on the importance of birth certificates.