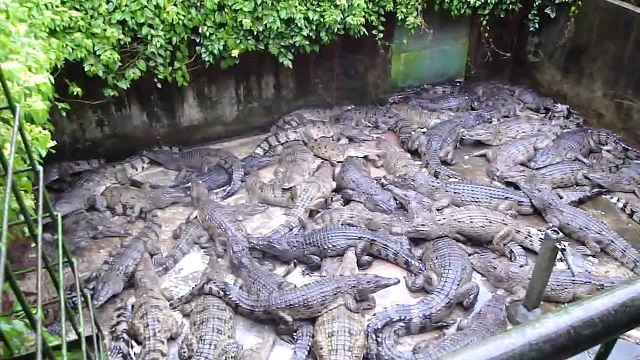 The Sunday News
Sharon Chimenya, Masvingo Correspondent
A 31-year-old man from Zaka in Masvingo died last week after he was attacked by a crocodile while on a fishing expedition with his brother at Manjirenji Dam.
Farai Mashindi of Mapindu Village, Chief Bota, had gone fishing with his brother, Trust Mashindi (35) using nets when the crocodile attacked him. Masvingo provincial spokesperson Inspector Kudakwashe Dhewa confirmed the incident that happened around 8pm on Monday last  week.
"On 15 November around 6pm Farai and his brother went fishing at Manjirenji Dam using nets and at around 8pm Farai was attacked by a crocodile. Trust tried to help his brother but the crocodile disappeared with him in the water," he said.
Insp Dhewa said Trust rushed back to the village and informed fellow villagers and a report was made to the police.
"The community, the police and officials from Zimparks conducted a search at the dam. At around 5pm the following day the body was retrieved with a ruptured stomach and a broken left hand," he said.
Insp Dhewa urged members of the public to desist from fishing in crocodile infested water bodies. Meanwhile, in a separate incident, a 48-year-old Chiredzi woman was stung by a poisonous black scorpion and died on her way to the clinic.
Flora Munorwei of Zunguza village, Chief Gudo, Ndali and her husband Ephias Mushundu (51) were sleeping outside at around 9.30pm when she was stung by the scorpion.
"On November 14, it is believed that a big black scorpion could have crept into the blankets and stung Munorwei on the shoulder. Her husband woke up and called the children to look for the scorpion. Munorwei was ferried to the nearby clinic, Joseph Gudo in a wheelbarrow.
"Munorwei was pronounced dead upon arrival. The matter was reported to the police and the body was inspected and they found a black sting on the shoulder," he said
The body was ferried to Chiredzi General Hospital for post-mortem.