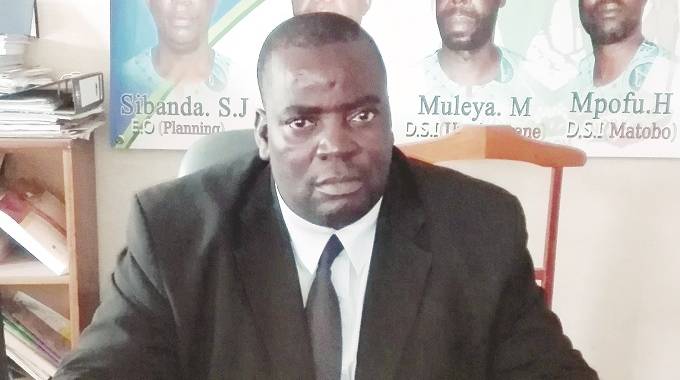 The Sunday News
Sukulwenkosi Dube-Matutu, Gwanda Correspondent
MATABELELAND South Province primary schools are operating with only 210 qualified Early Childhood Development teachers out of an expected 1 294, an education official had said.
Presenting a report for the year 2018 during a Matabeleland South Provincial heads of Government departments meeting held recently, Provincial Education Director, Mr Lifias Masukume said at Secondary level the province had a shortage of 20 Mathematics teachers, 32 Science teachers and 28 technical vocational teachers.
"The province is experiencing a shortage of essential teaching staff. At Secondary level we have a shortage of 20 Mathematics teachers, 32 Science teachers and 28 voc tech teachers. Our primary schools are operating with a total of 210 qualified ECD teachers out of an expected 1 294.
"As a result of this shortage of ECD teachers School Development Committees have been tasked with employing teachers and paying them.
This strategy has been assisting but it could be more effective if we had teachers with the necessary qualifications. It also becomes difficult as a Ministry to supervise and monitor these teachers as they are not employed by Government. A teacher becomes effective when they can be supervised," he said.
Mr Masukume said the shortage of essential teaching staff at Secondary level was making it difficult for the schools within the province to fully implement the new curriculum which emphasised on the teaching of Maths and Science and voc tech subjects.
He said 61 infrastructure projects had been complemented last year out of an expected 80. Of these 39 were classroom blocks, five were hostels, four were laboratories, seven were ablution facilities, two were administration blocks, six were teachers' houses and a multipurpose sports complex.
Mr Masukume said the province had various ongoing projects which sought to address infrastructure challenges and increase the number of schools. He said in Beitbridge construction of a bilateral Science laboratory was underway at St Joseph's Secondary and the project was expected to be complete by December.
He said in Bulilima District various projects were underway in 13 schools namely construction of classroom blocks, teachers' cottages and libraries. Mr Masukume said three projects were underway in Mangwe District while 17 projects were underway in Insiza District.
"Some of the projects which were supposed to be completed last year have been delayed mainly because of shortages of funds. Sky rocketing prices of building materials haven't made the situation any better. We appeal to various stakeholders to chip in and assist with funds for completing these projects," he said.
@DubeMatutu