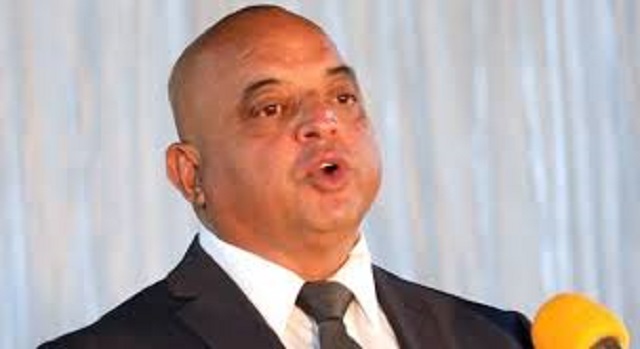 The Sunday News
Stanford Chiwanga, Online Editor
THE Deputy Minister of Industry and Commerce Cde Raj Modi will donate his  monthly salary during his tenure in Government to under-privileged people in Bulawayo.
Cde Modi was the only Zanu-PF candidate who won in Bulawayo's 12 seats when he was elected MP for Bulawayo South during the July harmonised elections. In an interview, Cde Modi said the monthly donation was the least he can do for the people of Bulawayo whom he credits for his success.
"I am a successful businessman because of the people of Bulawayo. I am a Member of Parliament because of the people of Bulawayo and I was appointed Deputy Minister of Industry and Commerce because I am a Member of Parliament so I am a Minister because of the people of Bulawayo.
"While I can thank them all through words, I am compelled to show my gratitude by helping the under-privileged in our city. Therefore I am making an undertaking to donate my entire salary every month to the needy. I will not touch or use a cent of that money. It will go to the poor, especially the children who I love so much. I will also give to women, orphans, the elderly and people living with disabilities."
The  philanthropist said his humble monthly donation is an effort to contribute towards the national cause.
"The Government wants to eradicate poverty. I believe that the effort should start at the household level, at the grassroots, going up. I am in touch with the grassroots, I know what our people want as my lifestyle is not far removed from those of the electorate.
"However, I must hastily add that I am not going to help the people of Bulawayo South only but the people of Bulawayo, the city. I don't care where you are from; if I have the opportunity to assist you I will assist you. I know what it feels like to be poor. I have the emotional intelligence and the empathy that enables me to walk in the shoes of the under-privileged," Cde Modi said.
Meanwhile, Cde Modi in partnership with Smile Africa, an NGO that specialises in helping the poor, donated 1 260 packets of rice mixed with soya to more than 150 children at Sidojiwe Hostels in Belmont yesterday.
"I partnered with Smile Africa to source food for the children of Sidojiwe because I believe it is time to work as a cohesive unit and make a coordinated effort to help the people of Bulawayo, instead of separate entities making individual efforts. Sidojiwe is in my constituency and as much as I want to help everyone who needs help I cannot do it alone. That is why I am working with those who are willing to work with me to bring relief to our people," he said.
Mr Albert Mavunga, the founder and chairperson of Smile Africa, said they had decided to work with Cde Modi because he is a prominent humanitarian.
"The Minister has been giving to the poor for over two decades now and he has been doing so from his pocket. Smile Africa found it necessary to seek him out and to partner him because we believe we can do more together. This donation is just the first of many that we will be doing together," said Mr Mavunga.