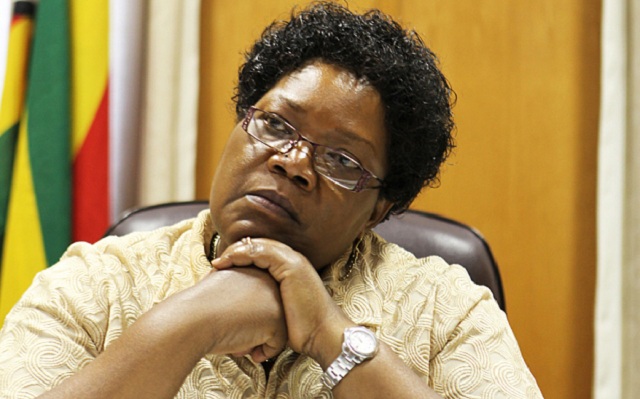 The Sunday News
Robin Muchetu, Senior Reporter
A MISHMASH of small opposition political parties yesterday signed the People's Rainbow Coalition and endorsed National People's Party president Dr Joice Mujuru as its president for the 2018 elections at a low key event in Bulawayo.
The coalition, largely seen as a result of the tussle for power between Dr Mujuru and MDC-T leader Mr Morgan Tsvangirai was signed at Stanley Square in Makokoba between National People Party, People's Democratic Party, Zimbabweans United for Democracy Party (Zunde) and Democratic Assembly for Restoration and Empowerment (Dare).
The coalition promised to focus on economic recovery and ending poverty. Dr Mujuru said the four parties shared common visions and ideologies such that they became one.
"We have officially appended our signatures on this document because we share a lot of similarities and we are committed to the development of the nation," she said.
Dr Gorden Moyo, the secretary-general for PDP said there were three more political parties that were coming to join the new coalition although he did not mention names. Mr Gilbert Dzikiti who heads DARE said a coalition was not new as they have been working together in the political race for a while and have decided to come together for common good.
The signing ceremony was briefly disturbed as rowdy youths began to sing and dance in the rain. The directors of ceremony had a tough time controlling the unruly crowd that was not paying much attention to the proceedings as they concentrated on food stalls and small talk among themselves.