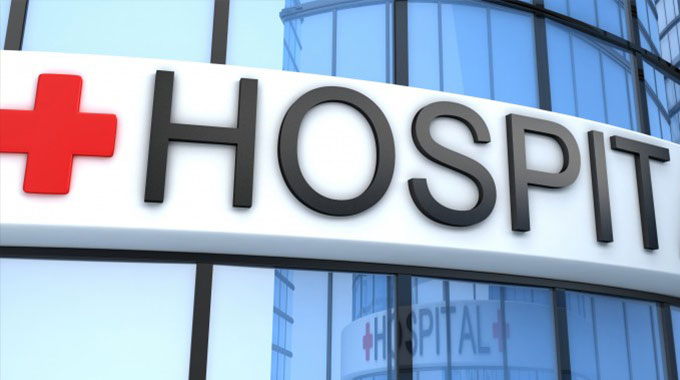 The Sunday News
Walter Mswazie in Masvingo
MASVINGO General Hospital, is failing to secure $300 000 demanded by power company Zesa, to exempt the provincial referral health institution from load shedding, an official has said.
The hospital, unlike other referral health centres across the country is not being exempted from load shedding.
This has seen the hospital facing challenges especially in trying to meet emergency services such as operations. Presenting a report on the state of the hospital before a Parliamentary Portfolio Committee on Health and Child Care in Masvingo recently, hospital superintendent Dr Julius Chirengwa said the institution was adversely affected by the power cuts and in need of uninterrupted power supply.
"Zesa has asked for a fee of $300 000 so that we can have dedicated power, so we are looking at raising that amount," said Dr Chirengwa.
He said the hospital, besides being strategic was being treated like residential areas, a situation putting lives of some patients, especially those with chronic diseases at risk.
"I understand some similar institutions like Gwanda Provincial Hospital in Matabeleland South enjoy uninterrupted power supply.
"Given the criticality of the health sector, I think if we can be exempted from power cuts, we can offer a better service. We have approached our sister Ministry (Health and Child Care) but we are yet to get the money.
"We are however, happy that we have dedicated water supply and there are some boreholes drilled by the Seventh Day Adventist church which also refurbished a private ward. 
"Our sources of funds, apart from the Treasury, are very limited. 
"We get money from Health Service Fund (HSF) through the hospital user fees and from Result Based Financing (RBF) where 25 percent goes to staff incentives. 
"This is not enough and as it is, we are unable to pay Zesa, the $300 000 the company wants."
Power cuts have crippled many industries in Masvingo and beyond including the city's main water works at Bushmead. 
@walterbmswazie2