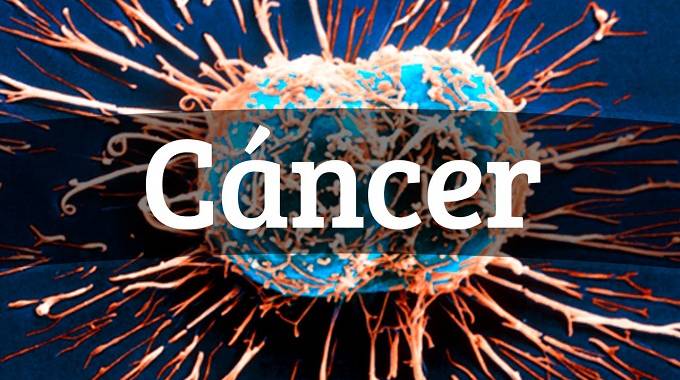 The Sunday News
Judith Phiri, Sunday News Reporter
MRS Sibonginkosi Tshuma (65) of Cowdray Park suburb in Bulawayo is a cancer patient who is faced with a hard time. There is an acute shortage of drugs for curative treatment including chemotherapy as well as palliative care medication which is used to relieve pain. These are mostly imported into the country.
One of the most pain-killing drug for her is morphine, an effective drug that is used to manage severe pain among people living with advanced HIV and cancers including, among others, breast, cervical, bowel, prostate, pancreatic and blood cancers.
Having being diagnosed with cervical cancer two years ago, Mrs Tshuma's cancer was detected in stage two scientifically referred to stage IIA, whereby the cancer had spread from the cervix to the upper two-thirds of the vagina but had not spread to the tissue around the uterus.
Studies show that approximately 60 percent of patients with stage II cervical cancer survived five years from treatment with radiation therapy alone. More recently, however, the addition of chemotherapy (anti-cancer drugs) has improved long-term outcomes in patients with this disease.
Mrs Tshuma said that having observed some abnormal symptoms in June 2019 she decided to seek medical attention and that is when she was diagnosed with cancer.
"I started to experience post-menopausal bleeding, vaginal discharge with a strong odour and sometimes vaginal discharge tinged with blood and mostly pelvic pain, that is when I decided to go to the doctor. At first, they would just give me pain killers stating that they do not see any problem. The pain then continued on for a while, that is when my daughter in the USA told me to go for cervical cancer screening and I was diagnosed with cancer in stage two in August 2019," she said.
She also noted that being a cancer patient who also undergoes chemotherapy twice a month hasn't been an easy journey for her as most of the time there are shortages of drugs in the country of not just morphine but also other palliative care drugs. Hence, most patients are living in pain as pain killers are a must-have.
Mrs Tshuma said she sometimes feels lucky because her children in the diaspora send her medication, but it was not the same case for her other friend in Marondera.
"I have a 51-year-old friend of mine in Marondera. Mrs Millicent Gumbo has been living with cervical cancer and getting support from the Island Hospice there for over three years. What saddens me is that she has started taking her morphine every eight to 10 hours as she fears it would run out if she took it every four hours as prescribed.
As a result, she is in agony, and is unable to eat and sleep. This also causes a lot of distress to her family including her young children and grandchildren," she said with a baffled face.
In an interview, Island Hospice palliative care physician Dr Dickson Chifamba said there was an erratic supply of morphine and other palliative care drugs.
"The shortage of palliative care drugs such as morphine has really affected most patients, especially the ones with co-morbidities as some have concocted problems, whether it's hypertension or diabetes.
From last year because of the lockdown, it has been a big challenge to visit those patients so we were seeing the critical ones," said Dr Chifamba.
He also noted that due to the Covid-19 pandemic most of the cancer patient's management issues were being done virtually in terms of support whether it's writing a prescription which they would then send on WhatsApp to the family or relative to go and buy the medication for the patient.
He however, said that even though after giving out the prescription getting the medication for the patients was a challenge as the drugs were in short supply.
"We are doing limited contact activities only the necessary or critical cancer patients are being attended to. As specialists in pain management, we have also realised that there has been some erratic supply of the necessary drugs both in the public health system and in the private health system.
Where sometimes you get only one type of formulation and the other types will not be readily available, hence this is greatly affecting the patients," he added.
Dr Chifamba said that other opioid drugs were also very difficult to get especially for those patients who are not able to swallow and who may need medications other than those given orally for pain control.
He added that it depended on the level of pain which the patient had and if the pain was severe there was no other alternative as morphine was the most commonly used pain reliever for cancer patients.
Dr Chifamba noted: "When you talk of morphine you are talking of opioids and this is what we use generally for severe pain.
But if you were in other well-resourced countries, you would find out that there are many different formulations of the opioids where morphine is one of them among others. However, in our country, the most readily available is morphine which is in tablet form and it can come as the short-acting and long-acting, this is the one readily available if and when it available."
He highlighted that sometimes there is usually the absence of the short acting and the presence of the long acting, but when the physicians want to start a diagnosed cancer patient on medication, they have to prescribe the short acting for them because they will be having severe pain. Hence, the shortage of drugs was affecting the patients' medication.
Dr Chifamba said in terms of increasing hours between dosages as what most cancer patients were doing, it had detrimental effects.
"In terms of the pain control it really affects them quite a lot because remember when you are in pain a number of things also follow, you cannot sleep well, you cannot eat well and in itself if the pain becomes unresolved it can suppress your immunity because it may cause some hormonal disturbances.
This results in certain hormones associated with stress increasing and if the pain persists, they can become intractable. As well as the pain which even by the time you want to treat it, it becomes so difficult to treat and it can actually lead to premature death," he added.
Dr Chifamba, however, said on the positive the country was making great strides in terms of the legislation that has been put up so that even in areas where there were no doctors, nurses who have been trained in palliative care could prescribe opioids for patients who are in severe pain.
According to the latest figures published by the Zimbabwe National Cancer Registry (ZNCR) based on diagnoses reported to the cancer registry offices in Harare and Bulawayo, both public and private hospitals, health laboratories, hematology and radiology reports; at least 7 659 Zimbabweans were diagnosed with cancer in 2017, an increase of nearly 400 above the 2016 figures of 7 265.
Adding on, a 2019 report tabled by the cancer committee in Zimbabwe's parliament revealed that each year in Zimbabwe, 5,000 new cancer cases are diagnosed and more than 1,500 deaths are recorded.
"Cancer is set to overtake HIV and Aids as the leading cause of death in Zimbabwe. The disease is often diagnosed late and with very few oncologists in public hospitals, most cancer patients lose their lives prematurely," read part of the report.
Other studies show that resources for cancer patients were already thin before the Covid-19 pandemic, with fewer than 300 radiographers registered to practise in Zimbabwe in 2019.
"Parirenyatwa hospital received 7,000 cancer patients in 2018, and 2,000 died. These are all people who would not be able to receive treatment at all during the Covid-19 pandemic. A 2020 study by the World Health Organisation found Zimbabwe recorded 32.1 percent premature cancer deaths in 2016, compared with 23.3 percent in South Africa. This death rate is expected to surge," reported Aljazeera.
Bulawayo-based pharmaceutical company, Zimbabwe Pharmaceuticals (ZimPharm) head of operations Mr Donald Mabhiza said they were working on starting to produce cancer drugs locally.
"It is one of our long-term goals to manufacture cancer medicine. Cancer is becoming predominant in this country.
Almost all of us have been affected one way or the other through our family members and relatives by various types of cancers and the treatment cost of cancer medicines is very high because most of these medicines are imports. So, we think that if we localise the manufacture of these medicines the cost reduction will go a long way in alleviating the health burden on the general public," said Mr Mabhiza.
In the 2021 National Budget statement, the health sector's projected disbursements was US$ 95,879,615. Recently the Reserve Bank of Zimbabwe (RBZ)'s foreign exchange auction allocated for the purpose of pharmaceuticals and chemicals US$220 705,98 for the SME auction and US$2 859 485,22 for the main auction.
Meanwhile, The Zimbabwe Anti-Corruption Commission (Zacc) is also investigating some pharmacies who are allegedly diverting onto the black market drugs bought using foreign currency allotted on the Reserve Bank of Zimbabwe auction facility and then resold for much higher prices in foreign currency, with drugs that might be able to alleviate Covid-19 symptoms especially vulnerable to this scam.
These syndicates, which include pharmacies, and other health facilities demand payment in United States dollars despite the fact that they, or their importer or wholesaler, bought their currency at the auctions.
"We are doing limited contact activities only the necessary or critical cancer patients are being attended to. As specialist in pain management, we have also realised that there has been some erratic supply of the necessary drugs both in the public health system and in the private health system. Where sometimes you get only one type of formulation and the other types will not be readily available, hence this is greatly affecting the patients," he added.
Dr Chifamba said that other opioids drugs were also very difficult to get especially for those patients who are not able to swallow and who may need medications other than those given orally for pain control.
He added that it depended on the level of pain which the patient had and if the pain was severe there was no other alternative as morphine was the most commonly used pain reliever for cancer patients.
Dr Chifamba noted: "When you talk of morphine you are talking of opioids and this is what we use generally for severe pain. But if you were in other well-resourced countries, you would find out that there are many different formulations of the opioids where morphine is one of them among others. However, in our country the most readily available is morphine which is in tablet form and it can come as the short acting and long acting this is the one readily available if and when it available."
He highlighted that sometimes there is usually the absence of the short acting and the presence of the long acting, but when the physicians want to start a diagnosed cancer patient on medication, they have to prescribe the short acting for them because they will be having severe pain. Hence, the shortage of the drugs was affecting the patients' medication.
Dr Chifamba said in terms of increasing hours between dosages as what most cancer patients were doing, it had detrimental effects.
"In terms of the pain control it really affects them quite a lot because remember when you have pain a number of things also follow, you cannot sleep well, you cannot eat well and in itself if the pain becomes unresolved it can suppress your immunity because it may cause some hormonal disturbances. This results in certain hormones associated with stress increasing and if the pain persists, they can become intractable. As well as the pain which even by the time you want to treat it, it becomes so difficult to treat and it can actually lead to premature death," he added.
Dr Chifamba, however, said on the positive the country was making great strides in terms of the legislation that has been put up so that even in areas where there were no doctors, nurses who have been trained in palliative care could prescribe opioids for patients who are in severe pain.
According to the latest figures published by the Zimbabwe National Cancer Registry (ZNCR) based on diagnoses reported to the cancer registry offices in Harare and Bulawayo, both public and private hospitals, health laboratories, hematology and radiology reports; at least 7 659 Zimbabweans were diagnosed with cancer in 2017, an increase of nearly 400 above the 2016 figures of 7 265.
Adding on, a 2019 report tabled by the cancer committee in Zimbabwe's parliament revealed that each year in Zimbabwe, 5,000 new cancer cases are diagnosed and more than 1,500 deaths are recorded.
"Cancer is set to overtake HIV and Aids as the leading cause of death in Zimbabwe. The disease is often diagnosed late and with very few oncologists in public hospitals, most cancer patients lose their lives prematurely," read part of the report.
Other studies show that resources for cancer patients were already thin before the Covid-19 pandemic, with fewer than 300 radiographers registered to practise in Zimbabwe in 2019.
"Parirenyatwa hospital received 7,000 cancer patients in 2018, and 2,000 died. These are all people who would not be able to receive treatment at all during the Covid-19 pandemic. A 2020 study by the World Health Organisation found Zimbabwe recorded 32.1 percent premature cancer deaths in 2016, compared with 23.3 percent in South Africa. This death rate is expected to surge," reported Aljazeera.
Bulawayo-based pharmaceutical company, Zimbabwe Pharmaceuticals (ZimPharm) head of operations Mr Donald Mabhiza said they were working on starting to produce cancer drugs locally.
"It is one of our long-term goals to manufacture cancer medicine. Cancer is becoming predominant in this country. Almost all of us have been affected one way or the other through our family members and relatives by various types of cancers and the treatment cost of cancer medicines are very high because most of these medicines are imports. So, we think that if we localise the manufacture of these medicines the cost reduction will go a long way in alleviating the health burden on the general public," said Mr Mabhiza.
In the 2021 National Budget statement, the health sector's projected disbursements was US$ 95,879,615. Recently the Reserve Bank of Zimbabwe (RBZ)'s foreign exchange auction allocated for the purpose of pharmaceuticals and chemicals US$220,705.98 for the SME auction and US$ 2,859,485.22 for the main auction.
Meanwhile, The Zimbabwe Anti-Corruption Commission (Zacc) is also investigating some pharmacies who are allegedly diverting onto the black market drugs bought using foreign currency allotted on the Reserve Bank of Zimbabwe auction facility and then resold for much higher prices in foreign currency, with drugs that might be able to alleviate Covid-19 symptoms especially vulnerable to this scam. These syndicates, which include pharmacies, and other health facilities demand payment in United States dollars despite the fact that they, or their importer or wholesaler, bought their currency at the auctions.
End//