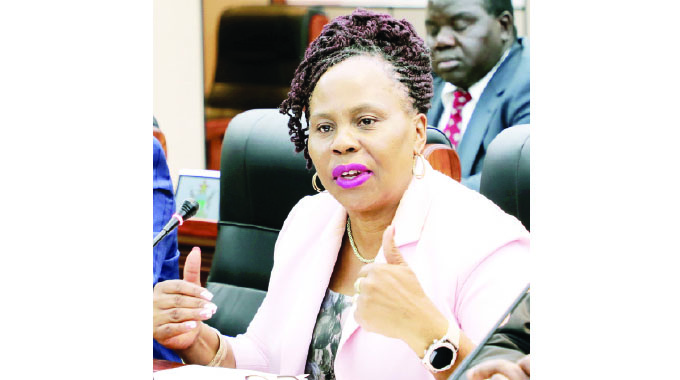 The Sunday News
Munyaradzi Musiiwa, Sunday News Reporter
THE licensing of three community radio stations and three campus radio stations is testimony that the Government is committed to liberalise broadcasting services and enabling a wider inclusion of private players in the industry, a Cabinet Minister has said.
The Broadcasting Association of Zimbabwe (BAZ) announced in a statement that it has licensed three community radio stations which are Shashe Community Radio from Beitbridge which will cover the border town and its environs of Shashe in Matabeleland South, Chiredzi Rural Communities Development Initiative Trust trading as Avuxeni FM which will be covering Chikombedzi, Chiredzi, Rutenga, Mahenye and Malipati in Masvingo and Lyeja-Nyayi Development Trust covering Hwange and Victoria Falls in Matabeleland North.
It has also issued three campus radio stations to the National University of Science and Technology (Nust), Lupane State University (LSU) and Harare Polytechnic College.
Information, Publicity and Broadcasting Services Minister Senator Monica Mutsvangwa told Sunday News that the development was a partial fulfilment and an exhibition of the Second Republic's commitment to democratising broadcasting spaces. Minister Mutsvangwa said the licensing of new community radio stations was also resonating with the devolution principles which the Government is committed to fully implement.
She said the licensing of the community radio stations particularly in areas perceived to have been lagging behind will go a long way in enhancing information dissemination.
"We do not want to leave anyone behind. We want all communities to come on board in terms of participation in issues of development and economic activities. It is also under the devolution policy which the Government has allocated a lot of resources to. We want communities to participate in all developmental processes," she said.
Minister Mutsvangwa said the issuing of licences was also a fulfilment of the provisions of the Constitution.
She said the community radio stations should also stick to their mandate as prescribed by their definition.
"The areas that have received licenses had poor or no radio or television signals before. Information has not been reaching out to them at the most convenient times.
This development will play a pivotal role in information dissemination. We want to enable universal access to information as espoused in the Constitution under sections 61 and 62. Also in terms of communicating the achievements of the second republic so that everybody understands what is happening in terms of Government policies and national objectives," she said.
NUST director of communication and marketing, Mr Thabani Mpofu said the radio licence issued to the university will go a long way in equipping students with practical experience of the broadcasting industry.
"The campus radio will first and foremost serve as a working studio for experiential learning in broadcasting for the Department of Journalism and Media Studies. It will also offer an opportunity for students, academics and researchers university wide, to actively participate in content production, marketing, provision of engineering, technical and digital services among others.
The campus radio will be a key platform that creates deeper connection with our stakeholders leading to an appreciation of University educational programmes, research activities, innovations, business developments as well as the various critical services offered by the University," he said.