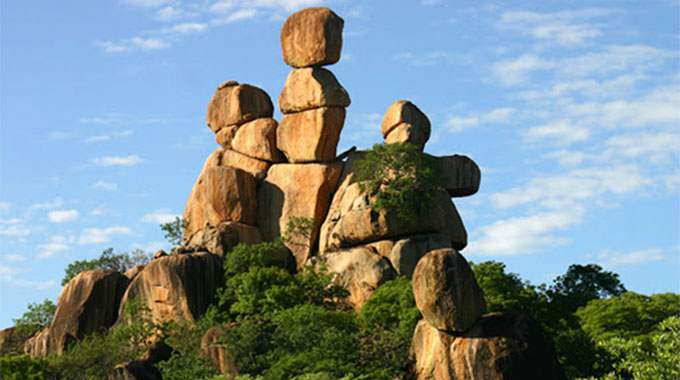 The Sunday News
Nkosilathi Sibanda, Sunday News Correspondent
WOMEN in the tourism sector have said they are geared to help cultivate an interest for tour and travel among locals in the wake of a global recession that has hit hard on the industry of late.
It is the view of Women in Tourism, a grouping of entrepreneurs and established tourism players in the country, that with the recent crush on tourism worldwide, brought by the coronavirus (Covid-19) pandemic, it is likely that the local holiday business would thrive. 
Last week Zimbabwe's tourism source markets like China, United States, France, United Kingdom, Germany, Australia, United States of America and Canada banned foreign travel, placing much harm on the country's international tourism earnings.
Previously, domestic tourism had been at the fore of the Zimbabwe Tourism Authority's (ZTA) marketing plans, but locals on the other hand have not responded with the haste authorities anticipated. Compounding to the slow response of the local tourists is the volatile economy and poor marketing models. 
Such is the situation that has pushed businesswomen to up their efforts in helping residents take an interest in touring local destinations.
Ms Sheilah Sidambe, the national secretary general of Women in Tourism said they have taken on board the need to be actively involved in marketing the country's destination to locals.
"Women in the business of tourism said they have realised that the industry has to tap in fortunes from local holiday makers. But let us be mindful that charges at most destinations are way too high for the locals. That has be corrected."
She said Women in Tourism were working with all stakeholders to make sure the country meets its target of making tourism brings in the local people.
"It is within our vision and objectives to promote travel and touring among us as residents of this country. As Women in Tourism, we are at a vantage point to promote domestic travel because the industry is comprised largely by women operating at the lower levels of the value chain, in management and ownership. It is incumbent on our sector to lead the process of encouraging our people to support tourism.
"We talk about how best to lure the locals into our industry. Not only do we talk about travel, even opening opportunities for doing business. We need as many local tourists and businesspeople as well," she said.
Ms Sidambe said while they were eager to put the local tourist upfront, their biggest hurdle is funding. She added that while Women in Tourism acknowledge Government support, there is a firm belief that more has to be done.
"We applaud the support from Government. Without the Ministry of Environment, Climate, Tourism and Hospitality, where would we be? 
"The gap is in funding. We need more funding for women doing business in tourism. If we are to really put all efforts to domestic tourism, then women in the sector have to be empowerment. There are some business ladies in the informal sector who cannot just walk into a bank and get a loan. Therefore we would want special funds for women."
The acting ZTA chief executive, Mr Givemore Chidzidzi, was of the view that efforts to promote domestic tourism were futile without involving women.
"It is my sincere hope that every woman in tourism must be knowledgeable and equipped to take a bold step in starting or growing their tourism business and attract the locals.
"The Zimbabwe Tourism Authority on its part is prepared to do everything in its powers to ensure that women get their fair share in tourism. At ZTA we believe that women have a critical role to play in the whole development and improvement of the tourism and hospitality industry," he said.
The push for domestic tourism promotion has also awakened the industry's support base farmers, craft and curio vendors.
Mrs Innocencia Ncube who is a crafts weaver working in the tourism sector said most of her customers are foreigners but would want to sell her wares to local tourists.
"It seems it won't be easy for us in the coming months as the coronavirus has stopped global travel. We made money from international tourists. Now I feel we have to market more to our people, even if the money is little, at least we would have maintained our visibility," said the Victoria Falls-based entrepreneur. 
Government has already put a foot forward in advising players in the hospitality and tourism sector to divert attention to local tourists.
It was in the Government's plans that tourism ought to contribute 15 percent to the Gross Domestic Product and generate close to $2,5 billion in foreign currency receipts by 2025. But, with the Covid-19 pandemic, the projections would have to be revised.