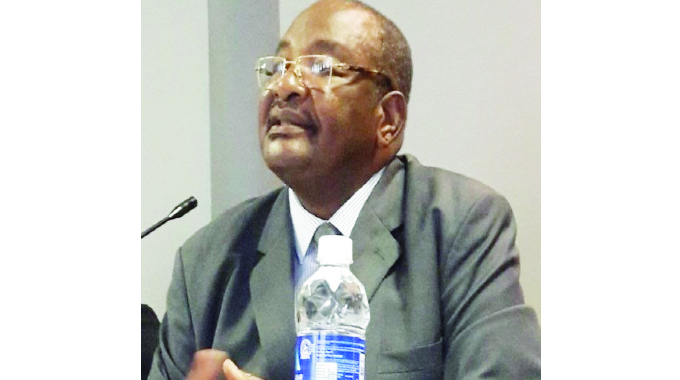 The Sunday News
Bruce Ndlovu, Sunday News Reporter
THE ruling party Zanu-PF yesterday sent a congratulatory message to sister liberation movement, Frelimo, as Mozambique celebrated 47 years of independence, while the party marked 60 years of existence.
Frelimo was formed on 25 June 1962 while Mozambique gained its independence from Portugal on 25 June 1975.
In its congratulatory message, Zanu-PF praised Frelimo for its exemplary leadership in Mozambique and the region, while giving a nod to the historical ties that exist between the two parties, with relations stretching back to the days of the liberation struggle.
In a message, Zanu-PF Secretary for Administration Dr Obert Mpofu said the celebration of Mozambique's independence carried emotional weight for the ruling party given the instrumental role played by Frelimo in Zimbabwe's own fight for independence.
"On behalf of Zanu-PF and the distinguished pan-African revolutionary First Secretary and President of Zanu-PF, His Excellency Cde Dr Emmerson Dambudzo Mnangagwa it is heart-warming to send solidarities to our sister party, Frelimo on the occasion of Mozambique's 60th anniversary.
"This day has an emotional reflex to our national consciousness whose past is predicated on the support we received from Mozambique in our fight for independence during the liberation struggle.
In the context of our shared history and future, we regard your Independence Day as ours.
The generosity of the late Samora Machel forever compels us to remember the brotherhood which exists between our two parties," he said.
Dr Mpofu said Mozambique's current Head of State, President Filipe Nyusi had shown commitment to strengthening the bond between the two parties, as they fought new battles against their traditional imperialist foes.
"Without doubt, the President of Frelimo who is also the Head of State of the Republic of Mozambique Cde Filipe Nyusi, has proved his commitment to strengthening the longevity of our parties' friendship.
Mozambique's sacrifice for Zimbabwe to be independent, united and actualise towards development after 1980 symbolically demonstrates Frelimo's profound ideological depth to principles of "National Unity and African Solidarity."
From this deep-rooted ideological grounding of Frelimo, Zanu-PF enjoys the sister-party benefits of "shared experiences in dealing with the contemporary complexes of neo-colonialism."
As a Fellow Liberation Movement, we register our solidarity to Frelimo in all its future policy endeavours to uplift the livelihoods of the people of Mozambique," he said.
Dr Mpofu condemned the ongoing conflict in the Cabo Delgado Province, mainly fought between militant Islamists and jihadists attempting to establish an Islamic state in the region, and Mozambican security forces, saying that actions of insurgents sought to undermine the gains of independence Frelimo had brought to Mozambique since independence.
He also said the ruling party looked forward to the strengthening of economic relations between the two countries.
"We also take this opportunity to condemn all in acts of insurgency that have been assigned by detractors to the service of compromising the development trajectory that Mozambique has enjoyed for the past 60 years under the able leadership of Frelimo.
In reciprocation to the historical loyalty of Frelimo to Zanu-PF, we avail ourselves to mutual enriching prospects of strengthening our inter-party relations.
"Given, the Second Republic's clarion call to engagement and re-engagement, the mutual bilateral ties of Zimbabwe and Mozambique in dealing with conflict and disaster management; as well as our national signatory statutes to many regional and international protocols and agreements, the "Zimbabwe is Open for Business" proposition is a call for deepening our solidarity beyond politics but to boundless economic terms.
Therefore, Mozambique's birthday affords us the chance to renew our inter-party solidarities in the area of bilateral trade and economic development," he said.