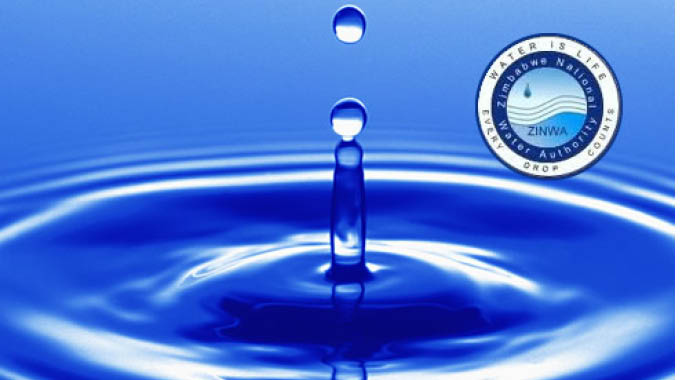 The Sunday News
Fairness Moyana in Hwange
THE Zimbabwe National Water Authority (Zinwa) is set to open 27 service stations as it moves towards decentralisation in line with devolution, a move meant to improve service delivery and accessibility.
This was revealed by Zinwa Gwayi Catchment area manager, Engineer Tommy Rosen during a special stakeholders' engagement meeting in Hwange last week. He said the authority was dedicated to improving service to its clients. Zimbabwe is divided into seven catchment areas which operate along river basins.
"We are in the process of putting up 21 service centres across the country and we are starting off with 14 of these in different places including Hwange. Under this new system there will be devolving of service where you are going to have an office with administration and operations station. The office will address the issue related to water bills, complaints with regards to communication, queries, suggestions, and feedback from Zinwa in response to issues raised by the water consumers within Hwange District to improve service delivery," said Eng Rosen.
He said beginning this week a service centre with all technical functions such as engineers, accounts and administration will be opened in Hwange as the authority moves to close the gaps that had seen bad blood developing between the organisation and residents.
Zinwa is however, embroiled in a wrangle with Hwange Local Board over the control of water in the town.
"We note that all technical functions were based in Bulawayo and as Zinwa we are supposed to be providing a service. This meant devolving service in areas such as Hwange, Lupane and Binga. This is also part of this engagement to identify gaps within our system and address them. We are now seeking office space closer to the people for services to be easily accessible. So, there is going to be a lot of interaction between us and the community henceforth. We hope this new structure will help solve perennial problems such as billing that residents have been complaining about."
Residents raised concerns over the high monthly bills they are receiving as a result of what they called "double billing" arguing that water meter readers were estimating figures.
"We are very concerned about the billing you have been subjecting us over the past years where our bills are always astronomically high as a result of the inefficiency of your meter readers. These people who come from Bulawayo take meter reading after sometime and when they present the bills there are always too high. We have noticed with dismay that you have been double billing us where there seem to be a fixed charged and another separate charge also relating to water. Our bills have been shockingly high with some showing monthly balances of between $800 and $1 000 making Hwange water the most expensive. The high cost and usage don't relate, efforts to engage your office has been in vain," said a disgruntled resident at the meeting.
Another resident who identified himself as Mr Ndlovu said some areas in the town hardly receive water.
Eng Hasan Tobve who is in charge of the Hwange service area acknowledged the challenge arguing that engineers would work towards addressing the problem but stressed that some areas were not serviced by council, making water distribution difficult.
"Yes, we agree we have a challenge of getting water to some areas because of the climatic conditions that has seen water levels dropping. The levels of our reservoirs has been low affecting the reach of water to some areas. Then we also have areas such as Upper DRC which have not been serviced and people are using poly pipes," he said