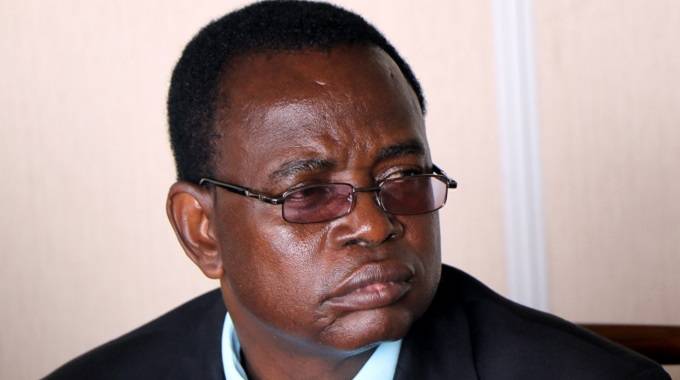 The Sunday News
Vusumuzi Dube, Municipal Reporter
BULAWAYO residents have called upon Government to dissolve the Bulawayo City Council and appoint a commission to run the local authority saying they have lost faith in the councillors amid allegations of corruption and abuse of office.
The residents' sentiments come at a time when the local authority has been at the centre of controversy after the city's deputy mayor, Councillor Tinashe Kambarami and a clique of councillors attempted to suspend the Town Clerk, Mr Christopher Dube a couple of weeks ago.
The skirmishes have since seen Minister of Local Government, Public Works and National Housing, Cde July Moyo appointing a commission to investigate circumstances surrounding the occurrence.
Speaking during a meeting organised by the Bulawayo Progressive Residents Association (BPRA) on Friday, residents blasted councillors saying they had shown that they were not true city fathers but were out to siphon the local authority and enrich themselves.
BPRA chairperson, Mr Ambrose Sibindi said factions of councillors were allegedly rushing to residents with incriminating evidence against each other which was evidence that all was not well within the local authority.
He said it was time the Ministry of Local Government, Public Works and National Housing intervened.
"What we discovered is that these councillors wanted to use us to fight their battles, they were busy approaching us with accusations and counter accusations but what we have told them is that all we want is a corruption-free local authority.
These past couple of weeks, we have witnessed the image of our beloved city being destroyed by people without the city at heart, our call right now is for the commission to take bold steps in their investigations and appoint a commission to run the local authority," said Mr Sibindi.
The residents' chairperson said with the number of corruption allegations that seemed to be at the helm of the local authority there was also a need for Government to dispatch an audit team that would help unravel all that was happening at the council chambers.
"We demand a forensic audit to establish all that is happening at BCC, we have the evidence and anyone can approach us anytime and we will avail it to them. One thing which we can assure Government is that all is not well within the local authority," said Mr Sibindi.
The association's deputy chairperson Ms Patricia Tshabalala echoed Mr Sibindi's sentiments saying residents had now lost all the respect they had for the councillors.
"As residents we work with these councillors on a daily basis and I will tell you that they themselves do not have any respect or dignity, they do not want to associate with us, telling us we are too old they would rather work with the youth.
I personally do not see us going anywhere at all with these councillors, it is shocking that they have not even spent a full year in office and already we are talking of all this corruption, imagine four years from today where will we be with them at the helm of the local authority," said Ms Tshabalala.
Speaking at the same meeting, former Bulawayo mayor; Alderman Thaba Moyo called on the Government to reintroduce stringent measures for people to qualify to be councillors which will see true city fathers being elected into office.
"When I came into office in 2003 we were thoroughly vetted by the local authority, where we were required to have property in the city, be residents and also council's treasury had to see to it that we did not owe council anything.
This has been unfortunately changed which is why we have all these characters in office, the truth is we voted for people we do not even know," said Ald Moyo.
He said as the Aldermen's council they will be meeting with the city's mayor, Clr Solomon Mguni to try give guidance to him and understand what were the problems bedeviling the authority are stemming from.