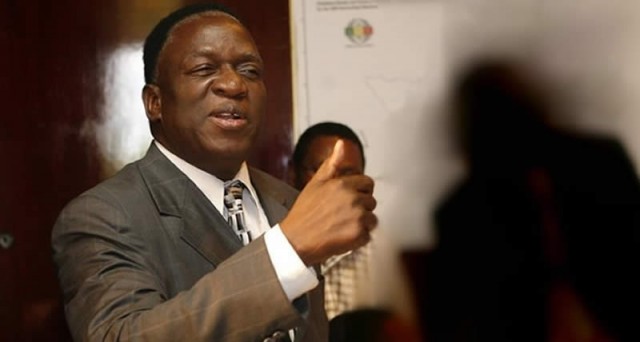 The Sunday News
Midlands Correspondent
THE country is expecting to generate over $3 billion from mineral exports with the greater percentage coming from chrome export following the surge in the global chrome price, Vice-President Emmerson Mnangagwa has said.
In an interview after touring low carbon ferrochrome producers, Africa Chrome Fields, in Kwekwe yesterday, VP Mnangagwa said the country was looking forward to generating $3 billion from mineral exports this year following the rise in the chrome prices on the international market. VP Mnangagwa said Zimbabwe has over 2,1 billion tonnes of chrome deposits.
"We are so impressed by the speed at which this place is developing. We visited one site and there are five other plants and what they are processing now is what is called chrome fines which are found at around 1,5 m from the surface. The actual lamp chrome is this unexploited underground. Part of the 2,1 billion tonnes of chrome in Zimbabwe, 70 percent of that is in fines. We are also happy that the prices of chrome recently went up though in the past few days they have dwindled a bit. This means it is a big benefit to Zimbabwe. The Ministry of Mines (and Mining Development) said this year we are expecting that the mining sector would generate more than $3 billion. The greater percentage of this amount would be generated from chrome exports," he said.
VP Mnangagwa said the Government has surpassed the two million jobs target through the Command Agriculture initiative which will also create more jobs in the downstream industry.
"If you look at the people engaged in the mining sector and those that are engaged in the Command Agriculture programme.
Recently we launched Command Aquaculture for fish farming and look at the people who will be employed in that area. Last week we introduced Command Livestock so we are in excess of 2 million."
VP Mnangagwa said over 860 jobs have been created through the establishment of African Chrome Fields (AFC) in Kwekwe which is also targeting to employ more than 1 200 people by the end of this year.
AFC chief executive officer Mr Ashruf Kaka said the company was looking forward to setting a Aluminothemic Plant at the mining site before the end of the year which will produce 3 000 tonnes of high grade low carbon ferrochrome.